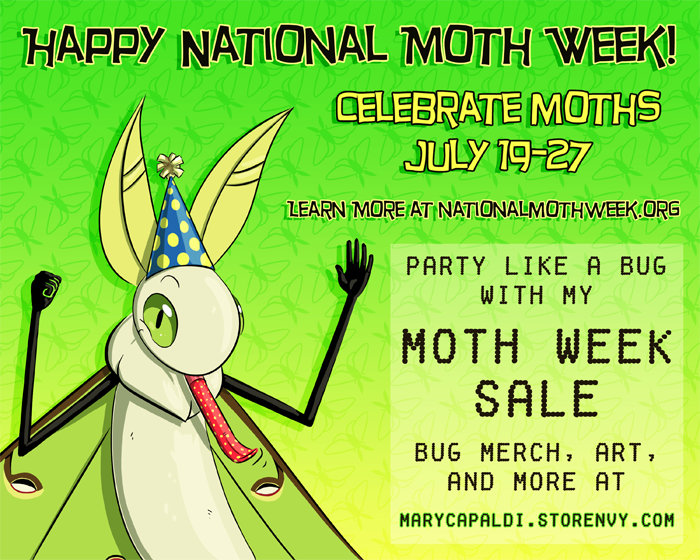 Everyone probably knows by now how much I love moths, so it's no surprise I'm excited about National Moth Week! From July 19-27th, people all over the country and the world will be learning about moths and attracting them at mothing events. I hope to make time to do some mothing myself! You can learn a lot about my favorite bugs and National Moth Week at nationalmothweek.org.
But wait! To celebrate Moth Week, I'm having a sale in my shop! Lots of items from original art and prints to neat merch like the bugdanas are discounted for the duration of National Moth Week. Check it out!
I'm also starting to make more merchandise available through on-demand storefronts, so be sure to check out my new Teepublic and Design By Humans accounts for shirts, phone cases, and prints in the coming weeks!
And if that's not enough for you, even more projects and neat designs are planned and underway for the months ahead! It's been a fabulously busy summer so far. Hope yours is going well, too!