The Artist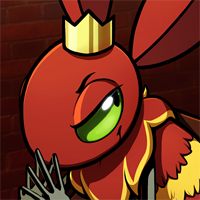 Moth Monarch (Mary Capaldi) is an independent artist & designer creating original illustrations, merchandise, and projects for private and commercial clientele. Their keen interest in insects and animals inspires much of their work, from realistic and stylized natural forms to colorful, relatable cartoon characters. They also enjoy experimenting with the intersection of art and fashion using insect motifs and patterns in accessory and merchandise design.
As staff with Anthrocon, Inc., Moth Monarch has created large format illustrated signage and unique animal characters to represent over a dozen partner hotels and organizations including Westin, Doubletree, Courtyard by Marriott, and Visit Pittsburgh. They have also done projects for Purdue University and Penn State University in addition to working with thousands of private clients to bring their visions and characters to life.
Commissions & Client Work
Moth Monarch is next available for client work in March/April 2019. More information on common commission types, pricing, and other details will be made available here at that time. Please direct any inquires in the meantime to the artist via email in the bar to the right.